Last updated on: April 16, 2013
Credit Cards accepted via PayPal - Fast, Easy & SECURE!
Original Hand-Painted Images on Fieldstone 

and Canvas

Each rock is selected for it's own characteristics which are incorporated into the creation of the image to make it an individual work of art,

truly one of a kind!

Painted with acrylics & coated with a polyacrylic finish make these rocks an ideal addition to any setting or collection - Ideal gift idea for that hard to shop for person.

Great accent for the garden, patio  or deck.  Use as a Doorstop or Paperweight.

Accessorize your home.  Easy care pets...no feeding.  Add to your favorite collection.

Birthdays, Anniverseries, Christmas - or just for fun!

Rocks-by-Anne and Cer'a Cat's Eyes by artist C. Anne Hensley, are great collectibles and can be found in private collections around the world in 17 countries (and counting)!

For examples of previous work, please view the  galleries! 

Gallery II contains portraits from photos and paintings on canvas.

**Due to overwhelming demand, no commissions or private orders are being taken at this time!

Photo of GC Romanxx Lil (below)

copyright Chanan Photography - used with permission.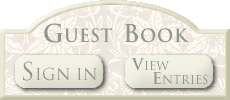 New series on canvas by artist Cer'a 

(Cer'a Anne Hensley)

 coming soon! 

Fine Art

Cat Paintings & Portraits on Canvas board, gallery canvas, slate or wood

Dog Paintings & Portraits

On canvas and slate 

Black Cat

Abbyssinian American Bobtail American Curl American Shorthair Asian Balinese Bengal Birman Bombay British Burmese Burmilla Calico Celonese Chartreux Chincilla  Cornish Rex Cymric Devon Domestic Eqyptian Mau Exotic German Havana Brown Himalayan Japanese Bobtail Javanese Kort Longhair Maine Coon Manx Morwegian Forest Ocicat Oriental Persian Ragdoll Russian Blue Scottish Fold Serval Sychellois Siamese Siberian Singapura Snowshoe Sokoke Somali Sphynx Tabby Tiffany Tonkinese Tortoiseshell Turkish Angora Van